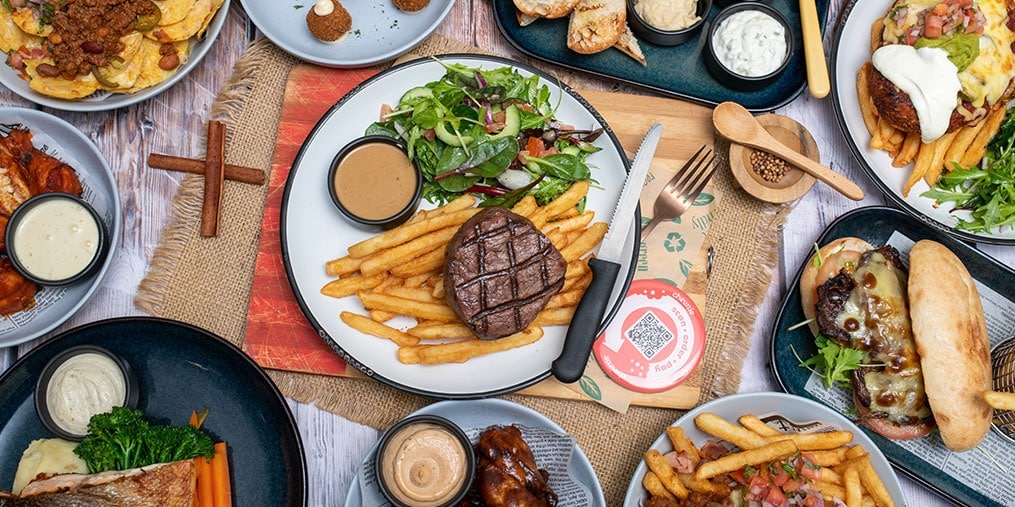 Feature Highlight
Advise customers of wait times during busy times
As we move into the busy Summer and Christmas seasons, you may see food and beverage wait times in your venue increase.
You can easily communicate these wait times via your Chewzie app, to help manage customer expectations.
Chewzie can automatically trigger these notifications for you when large order volumes are being processed through the system, including slowing docket printing if preferred. Alternatively, these messages can be managed manually by the order preparer or front of house staff.
Featured Venues
Welcome to the Chewzie family
Here is a snapshot of some of the great venues that have gone live with Chewzie this month:
Criniti's Brighton-Le-Sands, NSW

Spice Den, NSW

Gather Cage & Bar, QLD

Hop & Pickle, QLD
Do you know a venue that would benefit from Chewzie? Refer a venue and earn a $250 tip!
Featured Article
Table ordering solutions: Fact vs Fiction
Fiction: I don't think table ordering will work in my venue because the service is too impersonal
Fact: Research shows Service Staff spend more time with customers on what matters most, and that 73% of customers believe when staff interact with them at a QR code supported venue that it felt more genuine
When it comes to table ordering solutions, there are a myriad of thoughts and opinions about the negatives of implementing these systems for hospitality businesses and customers.
But is there any truth behind these considerations or are they just a myth…
Featured Success Tip
Simple ways to grow your venue with Chewzie
Creating loyalty cards with Chewzie is a great way to entice new customers, but also retain existing ones. These can be configured to offer a deal once a specified number of products have been purchased, can be allocated to specific members, and assist with targeted marketing.