Your Menu, Your Way
Control your customer experience and easily design the way your menu is displayed. Add your logo, colours and style along with prompts, upsells and promotions. Choose from a template or create your own.
Streamlined Ordering
Customers go to your website or app, browse your delicious menu then order and pay in a few steps, the order goes straight to your kitchen display system or docket printer.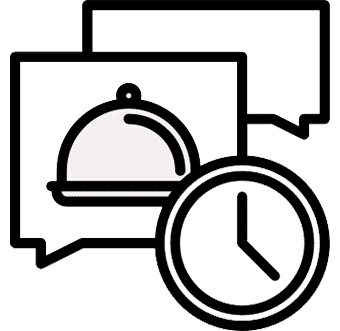 Kitchen Management
Easily manage the demand on your kitchen and track kitchen performance. Orders flow seamlessly to the management screen at the time appropriate for preparation. Order for now, or order for later
Increased Spend Per Head
Increase the value of customers with a number of engaging upsell experience options. Put eye-catching promotions on display alongside menus or prompt for popular additions to items ordered to increase the value of transactions with customers.
Your customers, your data
Own your data and keep your customers coming back through targeted marketing campaigns. Optimize loyalty and spending with existing customers through incredibly powerful insight, communication and rewards.
Pickup made easy – How it Works
1
Customers visit your website and view your delicious menu
2
They order & securely pay within a few steps.
3
Orders go straight to the kitchen display system or docket printer, at the right time.
4
Your customer is notified when their order will be ready for pickup.
I highly recommend Chewzie as a functioning, complete lifecycle system for Hospitality & Retail and commend them on their ability to understand our unique business needs."
Luke Guazzo
Chief Financial Officer, Otto's Market