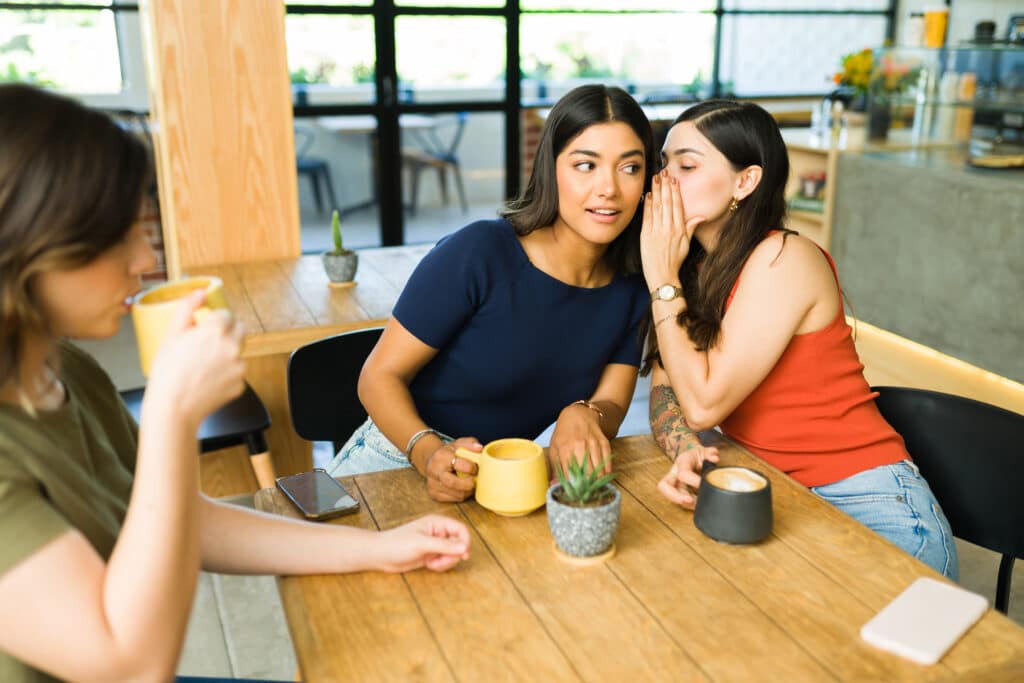 When it comes to table ordering solutions, there are a myriad of thoughts and opinions about the negatives of implementing these systems for business and customers.
But is there any truth behind these considerations, or are they just a myth?
01.
MYTH:
Impersonal service
FACT: 
Service staff spend

more time

with customers on what matters most

73% of customers believe that when staff interact with them at QR Code supported venues it felt

more genuine

given it was 'optional'¹
02.
MYTH:
Customers don't want to order from a QR code
FACT:
Venues show

40% to 87% diner adoption

to order using the QR code, even when given the option to order with service staff¹

 64% of consumers

prefer to order digitally

when in-venue²
03.
MYTH:
They are too expensive
FACT: 
All table ordering platforms do have fees, so shop around to

compare the pricing

Chewzie uniquely allows venues

total control of their pricing

, with the option to pass on up to 100% of the fees to the customers

Customers are willing to pay an average of 14% more for the convenience of these more streamlined digital service options³
04.
MYTH:
I'm too busy to implement it
FACT:
We understand!  That's why Chewzie do all the

heavy lifting

to build your system, onboard you and keep you up to date
05.
MYTH:
They force you to sign up, and my customers don't want to give away their personal details
FACT:
Customer privacy concerns are definitely a

barrier to adoption

that venues should consider when choosing a table ordering platform

Chewzie is the only table ordering solution with

ID Free Technology

that does not require any personal info when ordering, which not only protects privacy, it also results in an ordering experience that is

3-5 times faster

than others
06.
MYTH:
They are unreliable or loose orders
FACT:
 Chewzie is the only table ordering platform solution with a

no lost orders guarantee
07.
MYTH:
Wasn't that just a COVID thing?
FACT:
Almost half of consumers expect their

COVID dining habits to remain

in place for the foreseeable future³

Streamlining service is a top priority for hospitality as diners demand to receive their food faster than ever, with 75% considering

30 minutes or less

a reasonable wait time³
08.
MYTH:
QR code ordering is only for pubs or larger venues
FACT:
They are appropriate for hospitality venues of all sizes who want to support service staff, streamline systems and

increase revenue
09.
MYTH:
It's too complicated and will require me to double up my systems
FACT:
Most platforms will integrate with leading POS and KDS brands, so

review the options

that are compatible with your existing systems

Chewzie is the only platform with

Direct to Printer Technology

which means we can route orders directly to your printer or KDS so integration issues are a thing of the past
10.
MYTH:
There's no flexibility for promotions, loyalty programs or customised branding
FACT:
Most platforms will allow for some style customisation and each offer different promotional features, so review the options to

see which meets your venue needs

Chewzie is the only table ordering solution which a

comprehensive in-built loyalty program

that can integrate with other systems including gaming loyalty programs
Did we just bust the myth that was holding you back from implementing a table ordering solution in your venue? Contact Chewzie to get started today.