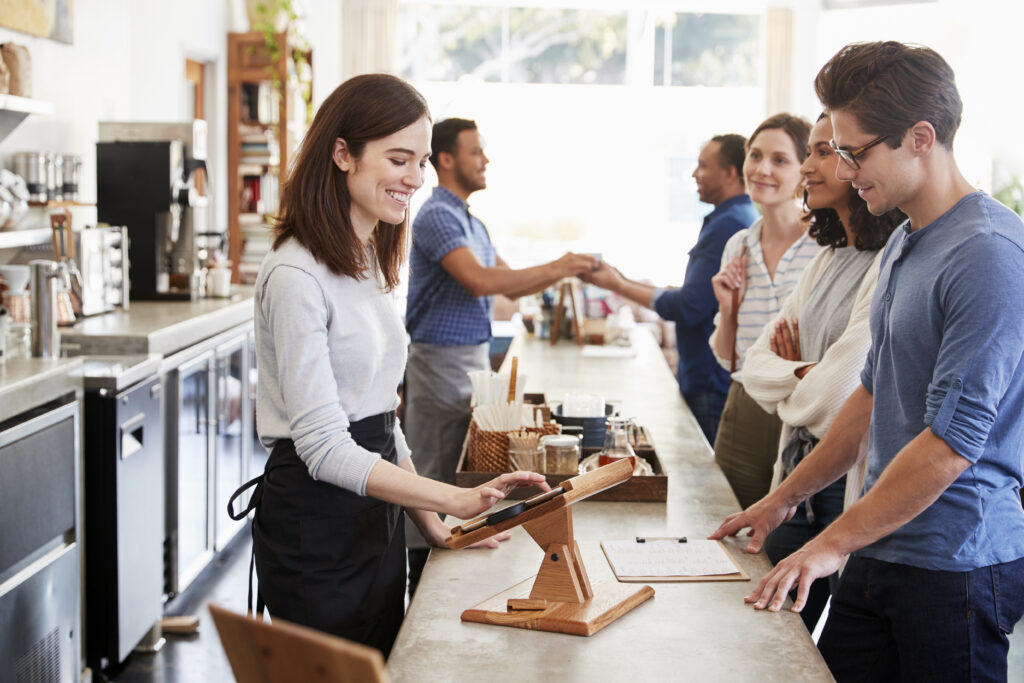 Australians are getting used to eating out without restrictions after COVID but many are taking a while to ease back into old habits. For hospitality venues, this means competition for diner dollars is tight. 
One low-cost way to ensure more patrons visit more frequently is to introduce a hospitality loyalty program. Even the smallest venues can implement some kind of rewards system to boost return visits. 
If you don't already have a hospitality loyalty program at your cafe or restaurant, take a look at why it makes so much sense and check out some different hospitality rewards ideas. 
Why have a loyalty program?
When you're loyal to someone or something, you care about it and you want it to succeed. You are rewarded for your support with special treatment — which delivers a win/win. 
Loyalty programs in hospitality promote repeat visits. While new customers are always beneficial, it is often those regulars who make up the 'long tail' spend and fill seats on quiet days, even in busy tourist areas.
According to thewisemarketer.com, in 2022, 70% of customers take full advantage of loyalty program benefits. That's almost three-quarters of customers who come in multiple times so they can save some money and feel special. 
Interestingly, these numbers are up considerably from the 54% success rate in 2016. Perhaps this is because people are less likely to leave their personal stomping grounds these days. It may also be because they understand the importance of 'use it or lose it' when it comes to their favourite venues at this point in time.  
A loyalty program doesn't need to take a lot of time or money to introduce. It can be a very easy win in terms of increasing sales throughout the week. 
Hospitality loyalty program ideas
Here are a few hospitality reward ideas to get you started:
Buy X amount and get one free:

Buy five coffees/ice creams/main meals and get the sixth/tenth one free. 

This can work in almost any format. The customer has nothing to lose by collecting stamps or points. If you can get them onto a database so you have their email, even better.
Points systems:

You can take the classic loyalty card and make it more creative with a points system. Customers can earn points by purchasing different meals or services. The number of points will usually match the price of the meal. When they have achieved the required points, they receive a reward. You could even offer an ascending selection of points so they can spend them early or save them for a better reward. This system can work well because it keeps customers coming back and encourages a higher spend.

Reward for joining:

Entice your customers from the get-go with a reward for joining your loyalty program or at the very least following you on social media. It could be a free coffee or a 10% discount on their purchase.

Member discounts:

A hospitality reward can be as simple as a consistent discount or special deals for members who share their email address and phone number. You can remind them to return by sending out texts and emails about your latest menu updates or specials.  

Partner promotions and discounts:

Join forces with another local store such as a retailer or movie cinema. You can cross-promote your services and tap into each other's loyal customers by offering discounts and other specials. 

Rewards for referrals:

Boost rewards for members who refer your venue to family or friends and encourage them to sign up as preferred customers. 

Member levels: Increase the feeling of being 'special' by offering Gold, Platinum and Diamond status (or come up with some similar categories)

The beauty of hospitality rewards is they can work best when they are simple and straightforward. Ideally, your staff should be able to explain them in a sentence.  
Make hospitality venue loyalty even easier
Did you know Chewzie has in-built loyalty features?
This simple platform brings table-ordering into the digital age but its design and features keep every step of the customer and venue journey in mind. 
When customers order via the easy Chewzie platform, they can potentially access:
Reward points

Deal codes

Related offers

Discounts

Member tiers

Targeted pricing

Digital coffee/stamp cards
Flexibility means you get to design your customer experience or listen to feedback about what they actually want. You can also talk to us about integrating your existing hospitality loyalty program to our platform. 
Want to make dining out a better experience so you can optimise customer spend? Contact Chewzie today.