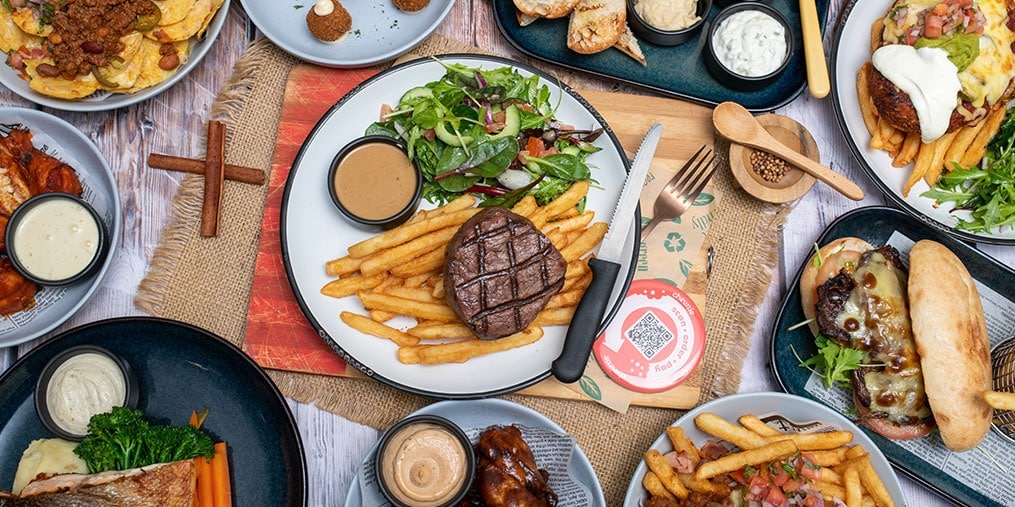 Feature Highlight
Seamlessly upsell with Pop-up Displays
A Pop-Up Display allows a venue to promote products when a customer is about to checkout, or when the customer orders a certain trigger product, with the aim to upsell the customer and increase the average order value. A great example of this is offering a drink with any food purchase during your venue's happy hour.
Featured Venues
Welcome to the Chewzie family
Here is a snapshot of some of the great venues that have gone live with Chewzie this month:
Nice Bun by YOMG, VIC

Crinitis Weatherhill Park, NSW

Stuff on Seafood, QLD

Fowles Wine, VIC

Ruby Gs, NT

Bargara Beach Hotel, QLD

Ground Earth Cafe, NSW

Burleigh Leagues Club, QLD

Husk Distillery, NSW

The Bay Cafe, QLD
Do you know a venue that would benefit from Chewzie? Refer a venue and earn a $250 tip!
Featured Article
The Value of loyalty for hospitality
Australians are getting used to eating out without restrictions after COVID but many are taking a while to ease back into old habits. For hospitality venues, this means competition for diner dollars is tight.
One low-cost way to ensure more patrons visit more frequently is to introduce a hospitality loyalty program. Even the smallest venues can implement some kind of rewards system to boost return visits.
If you don't already have a hospitality loyalty program at your cafe or restaurant, take a look at why it makes so much sense and check out some different hospitality rewards ideas…
Featured Success Tip
Simple ways to grow your venue with Chewzie
Ensure that all suggested product modifiers or "extras" have been applied to menu items. This will not only create great upsell opportunities and dramatically increase your customer average spend, but will also seamlessly make upselling part of your service process and enhance your customers ordering experience.