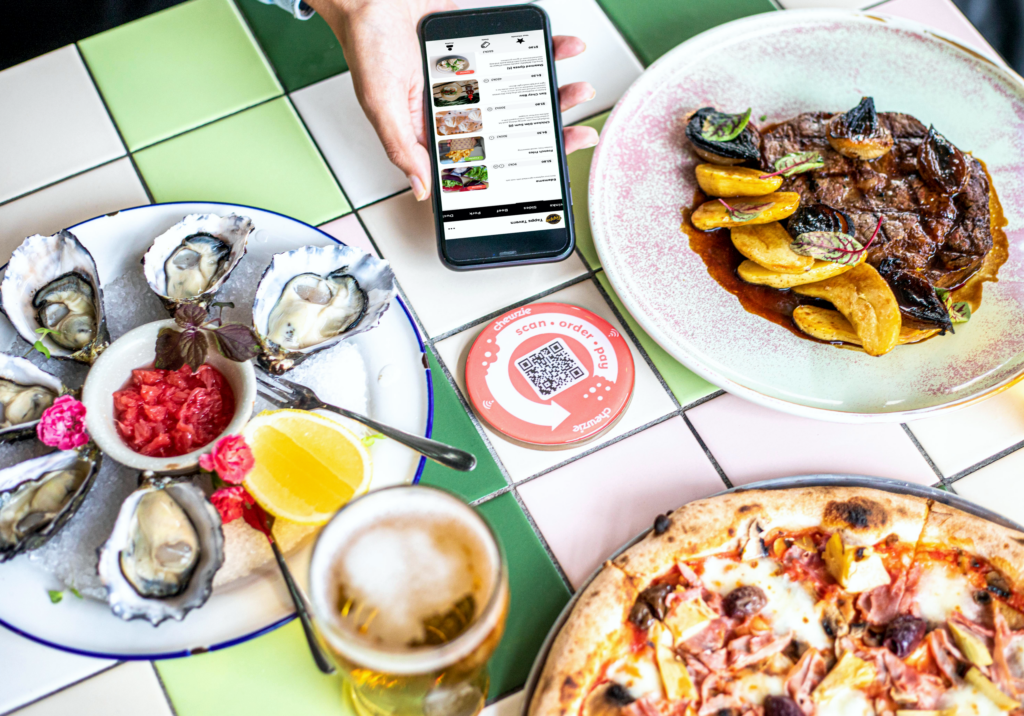 Cutting your hospitality business's carbon footprint while posting a profit can seem like a daunting task, but it's becoming easier than ever to do your bit for the planet. Here are our top five tips for hospitality businesses, to reduce waste, increase revenue and lower pressure on staff.
#1 Create a customisable menu
Did you know that global food waste produces about the same amount of greenhouse gas as road transport emissions? In Australia, 250,000 tons of food is thrown away every year by food service establishments, according to an RMIT University study. The environmental effects of throwing away food that no one eats are massive, and the financial impacts of food wastage on businesses is also significant. A recent case study by Deloitte showed that one of Australia's leading retailers saved more than $200 million by eliminating food waste. Considering that 30% of restaurant food waste comes directly from customers leaving food on their plates, one of the best ways to reduce food waste in a food service setting is to allow customers to order exactly what they want. 
Establish a system that gives customers the power to order only what they want to eat, removing anything from their meal that they don't like or want. Showing vegetarian, vegan and gluten free options on your menu is a great way to help customers to choose a meal that's just right for them. You can also help health-conscious customers to make nutritional choices by adding a KJ count beside your menu options.
#2 Establish digital ordering
Cutting down on food waste in your establishment is one thing, but how do you reduce other kinds of garbage that ends up in landfill? What about the mountains of old printed menus, receipts and scraps of paper with hastily written orders that are produced daily? Going paperless is easier than it seems. With a digital menu, all the details will be on your customers' phones, not on paper, which means you can cut down on printing expenses and easily make any additions or changes to your offerings online, without having to recreate your entire menu. Digital menus make it easier to schedule seasonal updates to your menu, taking all the hassle out of making changes!
#3 Digital kitchen displays
If you'd like to double down on your waste reduction strategy, try introducing a kitchen display system, which sends orders to screens in the kitchen in real time. They're easier to read and keep track of than orders written on paper, so you'll
never lose an order. Some kitchen display systems help to keep productivity high with timing indicators and overdue item warnings, and allow you to print dockets on your in-house printer so that you only use paper when you really need it.
#4 Digitise take away
Get staff off the phones and back on the floor, with an online pick up and delivery order system. You may even wish to create an "order ahead" system, so that customers can select what they want on your menu without any staff at your venue. 
#5 Choose Chewzie
Contactless ordering systems are the future of environmental and economical sustainability, allowing you to increase revenue and decrease waste and pressure on service staff. Remove the risk of "walk-outs" and eliminate long wait times on orders. Let Chewzie take the orders and payments, so that your staff can focus on what really matters – delivering great food, drinks and customer service to your guests. Chewzie creates a paperless, customisable ordering system that allows customers to seamlessly communicate their needs to your staff seamlessly. 
Get set up to go live with Chewzie in just three days with an easy-to-use AI menu creation, image selection and theme builder. 
Creating a more sustainable business doesn't have to be a long, complicated or expensive process. Get started on these today and launch you into a waste-free and more profitable future.