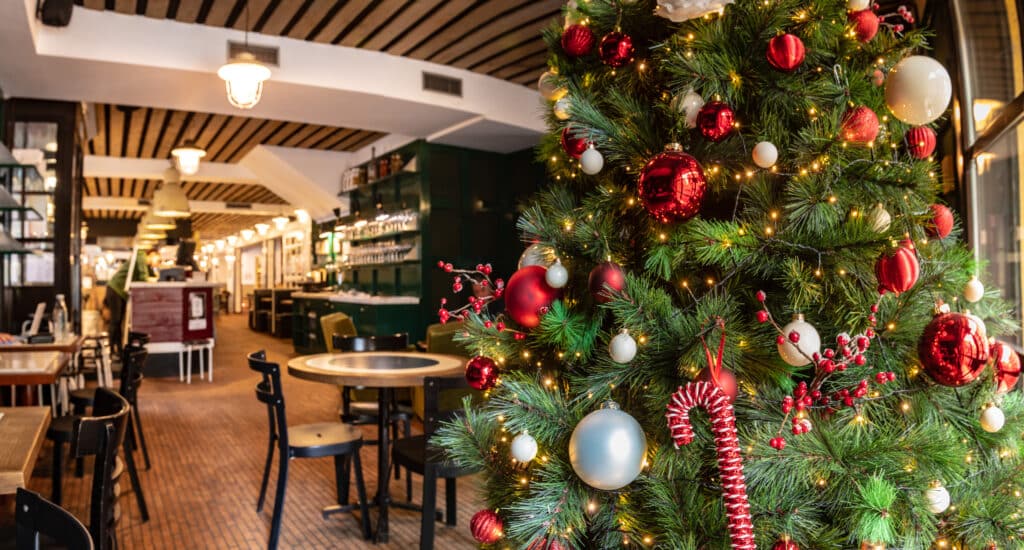 It's beginning to look a lot like Christmas, which can be the busiest and most stressful time for us in hospitality.
Chewzie can help support your venue through this festive season by assisting with staff workload and streamlining your systems.
Ensure Chewzie is optimised to work as hard as you will be this Christmas with these simple tips:
1. Check your menu and menu options are all current
Ensuring your menu is current will reduce frustration between customers and the kitchen.
2. Check all your marketing material and signage is in place
Chewzie signage helps customers understand the process without being prompted, and encourages them to use the system rather than rely solely on waitstaff. This will also support your waitstaff by ensuring orders keep flowing, even during your busiest of times.
3. Make sure you have beacons at every table
Maximise the use of Chewzie as your table ordering system by ensuring a beacon is available at every table, and staff are familiar with how to move beacons around when needed for large groups or table changes.
4. Review the Delay Notifications feature
This feature notifies customers of potential wait times when ordering food or beverages, and can also manage orders being delivered to your kitchen to ensure it is not overwhelmed.
5. Check your opening hours are correct
Update your opening hours if you extending your operating times or days over the festive period. Also, ensure you have added 'Non-Standard Store Hours' to advise you will be closed on any days you would normally be open.
Want to know more or need help with any of these features? Visit help.chewzie.me or call the Chewzie Support Crew on 1300 243 994