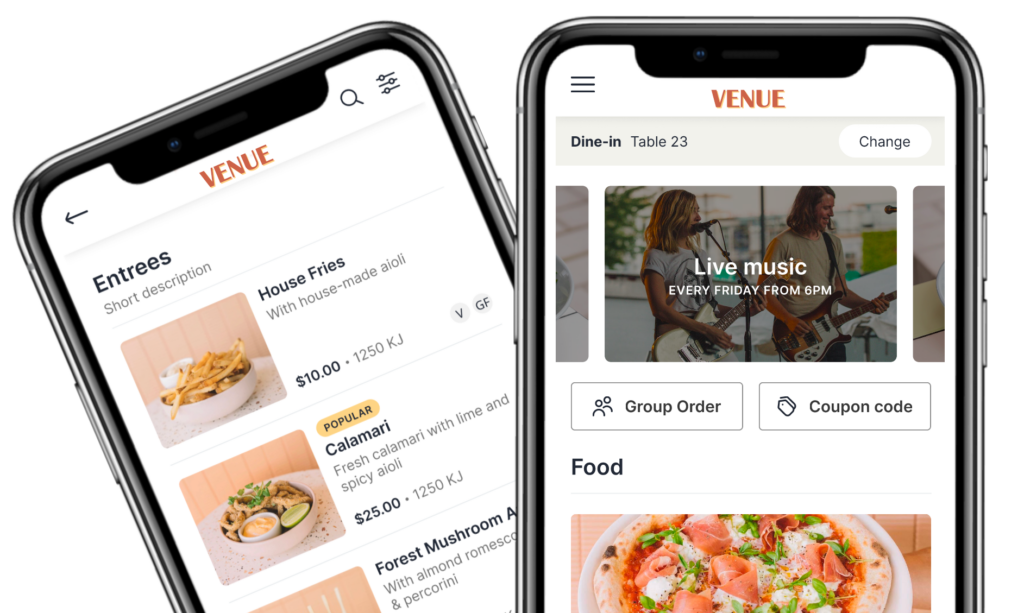 We are thrilled to announce the upcoming release of a refreshed, modern, and simple user interface for your customer-facing Chewzie at-table ordering app.
While maintaining our position as the fastest, at-table ordering solution on the market, the new interface promises to be a game-changer for our customers, providing an even more streamlined and efficient ordering experience. The refreshed design emphasizes simplicity and ease of use, focusing on delivering a high-quality user experience. It has been carefully crafted to help customers navigate through the ordering process quickly and easily.
One of the standout features of the new interface is its modern, clean aesthetic. The new design is much more visually appealing than the previous version, with a crisp, minimalist style that looks great on any device. The interface has been thoughtfully designed to ensure that customers can find what they are looking for quickly, with clear visual cues guiding them through the ordering process.
Another key feature of the new interface is its simplicity. We have removed any unnecessary or confusing elements, leaving only the most essential features and options on the screen. This has helped to create a more intuitive, streamlined ordering process that takes less time to complete.
One of the benefits of the simplified design is that it makes the app more accessible to a wider range of customers. Regardless of technical expertise or familiarity with the app, anyone will find it easy to use. This makes the app more inclusive and ensures that everyone can benefit from the convenience of at-table ordering.
By focusing on simplicity, accessibility, and a clean, modern design, we are confident that your customers will enjoy an enhanced and streamlined ordering experience. We look forward to sharing the new interface with you over the coming months, starting with changes to simplify navigation (the first of which has already been released), followed by larger improvements to menu structure and ordering flow.
If you have any questions, please reach out to our success or support teams.