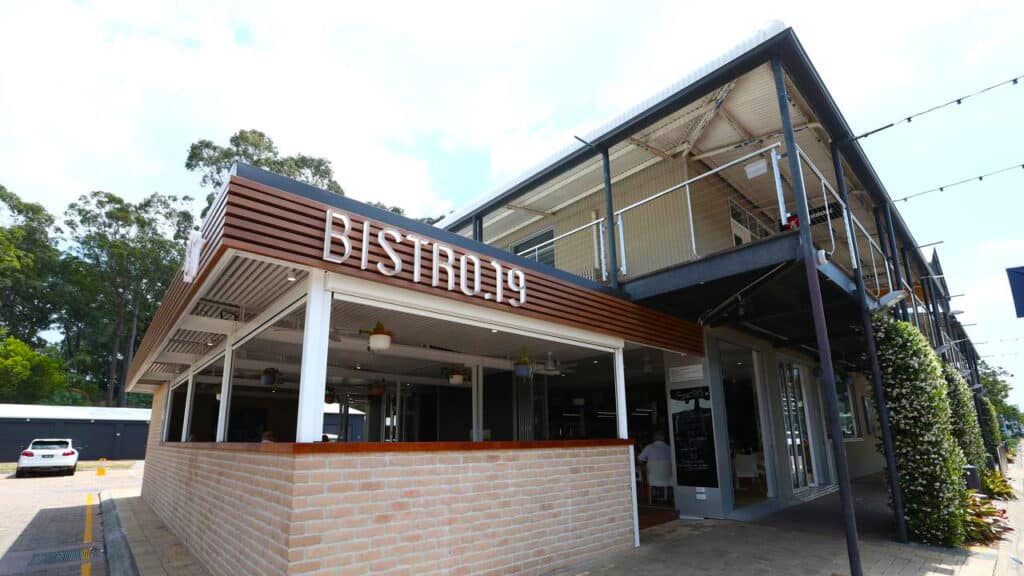 Bistro 19 at Hope Island on the Gold Coast is an all-day dining venue, which began using contactless ordering system Chewzie for in-venue and pick-up orders in February 2022. Former owner of Bistro 19 Ronell Bunting noticed an immediate improvement in operations since rolling out Chewzie contactless ordering beacons across its tables.
Initially, Ronell noticed how Chewzie beacons improved the look and feel of Bistro 19.
"Our tables looked less cluttered," she said. "Due to not having to have a menu on each table. It also freed up an extra staff member, who spent less time stuck at the till taking orders."
Chewzie allows food and beverage establishments to set, upload and make changes to seasonal menus, so that customers can order and customise their meals from the comfort of their table. While contactless ordering systems became essential during the COVID-19 pandemic, Ronell said many of her customers preferred contactless payments after restrictions were eased.
"Some of our customers prefer not having to touch frequently touched items like menus," she said.
"Chewzie also allows some of our regulars more convenience through its pick up settings."
Bistro 19 makes the most of Chewzie's streamlined pick-up ordering system, which enables customers to use a website or app to make and securely pay for an order, without having to set foot inside the establishment. Once their order is ready, they are notified to head into the venue and pick it up.
"Our regulars order from their offices and collect their orders without having to wait in the queue to pay," said Ronell.
"It makes life easier for customers in-venue, too. If they'd like to order a second cup of coffee, or get something else delivered to their table, they can do so without having to get up to order or pay. Chewzie helps our customers to simply enjoy time in our venue together."
With Chewzie, Ronell says her business has become more profitable. Her business saved both time and money, thanks to the convenience of the app.
"Since using Chewzie, we have saved money on wages, as the contactless ordering system has freed up our staff. We also saved on printing costs, as we didn't have to print menus."